Mechanic Shop in Trinidad, CO
Since 1994, A-1 Automatics & Towing has been Trinidad, Las Animas County, Huerfano County, or La Veta Pass, CO's premier transmission shop and towing company. We are proud to offer the most dependable repair and maintenance services for both automatic and manual transmissions, in addition to dependable roadside assistance.
Your Auto Repair Shop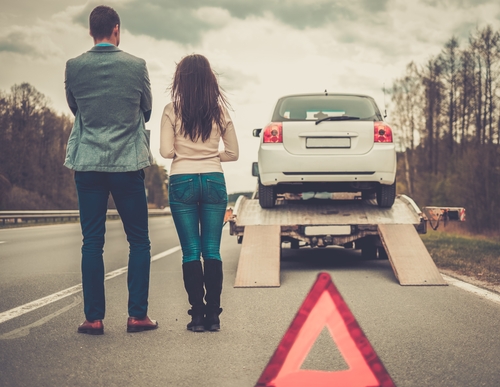 For nearly 20 years, A-1 Automatics & Towing has been providing high-quality roadside towing services and transmission maintenance and repair. We are the premier car repair shop in Trinidad, CO. Our team is here for you, even when you're in the most undesirable circumstances! Our roadside towing assistance team will take you where you need to go, regardless of the status of your vehicle. Our transmission shop is proud of its long record of community service, and our glowing customer testimonials showcase our desire to do right by our clients.
If you are looking for a mechanic in Trinidad, CO, look no further than A-1 Automatics & Towing. We are proud to offer automatic transmission service and repair, manual clutch service and repair and manual transmission service and repair. We use both electrical and non-electrical diagnosis methods to ensure that your problems are accurately identified and addressed. Our team can also provide routine maintenance, including oil changes. We also offer truck repair services, including battery replacements, differentials and manual flywheel resurfacing. Here are just some of the reasons that we are the most trusted, dependable provider of truck services in Trinidad, CO:

We are proud members of the Better Business Bureau (BBB).

We've been serving the Trinidad, CO region for more than 20 years.

Our auto shop can repair and provide oil changes for both manual and automatic transmissions.

You can rely on our dependable roadside emergency services.
Repair Your Car
Whether you're in need of transmission repair or roadside assistance, you can rely on A-1 Automatics & Towing. Contact us today to learn more about how we can assist you.
We provide towing services up to 60 miles away, including the following cities:
Trinidad, CO
Cokedale, CO
Walsenburg, CO
Cuchara, CO
Weston, CO
Stonewall, CO
Monument Park, CO
La Veta, CO
Aguilar, CO
Hoehne, CO
Model, CO
Tyrone, CO
Thatcher, CO
Trinchera, CO
Branson, CO
Raton, NM
Folsom, NM
Las Animas County, CO
Huerfano County, CO
Colfax County, NM
Red River, NM
Angel Fire, NM
Maxwell, NM
Capulin, NM
Springer, NM